Company Description
Please feel free to suggest the Tseshaht First Nation page to Tseshaht First Nations members to simply click on "Like" to receive important, up-to-date news,events and information from the Tseshaht First Nation. Please note this page will be used simply as a communications tool to provide information to members and will not be used as a page for people to post comments on. Tseshaht First Nation Administration believes in the benefits of communicating information to membership using social networking tools.
__________________________________________________________________
We are the Tseshaht...

The Tseshaht people live on the west Coast of Vancouver Island, British Columbia, Canada, one of the 14 Nations that make up the Nuu chah nulth Tribal Council. Tseshaht translates as ?the people of ? while Nuu chah nulth means ?all along the mountains and sea? and is descriptive of a people living along the mountains that face the Pacific Ocean. is located on what is today known as Benson Island, one of the Broken Group Islands in Barclay Sound. The Tseshaht people were created at and came to own all of the Broken Group Islands and lands up the canal to Port Alberni. Historically, the Tseshaht people were whalers and fishermen and their lives revolved around their territories on both land and water.

Tseshaht traditional territories changed through marriage, warfare, and amalgamation. The and the , two Barclay Sound groups, expanded up the Alberni Inlet in the mid 1600s. At that time the lived in the Alberni Valley. The were originally Salish and had walked over the mountain from Comox during a war. With the in the lead, a war was fought with the and the were driven across the river where the Sproat and Stamp Rivers meet. The and the then took up residence in the Alberni Valley.

During the period of contact with people of European descent boundaries changed dramatically. Depopulation through epidemic disease and warfare, together with the acquisition of guns, led to villages with smaller populations. As these small villages could not sustain or protect themselves, they joined larger villages. The and amalgamated with the Tseshaht and their territories in the Broken Group and the Alberni Valley became Tseshaht territories. A delegation approached the Tseshaht , or hereditary chief, with a request to move down river. The were made to stand below the bluff the Tseshaht stood on. They received permission to live in Tseshaht territory on the condition they live down river from the Tseshaht, at , and that they replace their language with the Tseshaht dialect.

Today, the Tseshaht remain in the Alberni Valley and still hold their traditional territories in Barclay Sound. , the land of Tseshaht creation, has been declared a park reserve by the Government of Canada.
Photos & Videos
2 photos
Reviews and Recommendations
Powered by VILocal
Please help us to connect users with the best local businesses by reviewing Tseshaht First Nation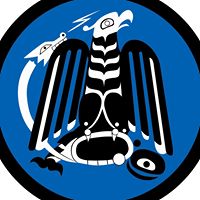 Tseshaht First Nation
Address:

5211 Watty's Rd Port Alberni, BC

Phone:

(250) 724-1225
Other Locations
Address:
6000-A Park Dr Port Alberni, BC
---
Address:
6000 Santu Dr Port Alberni, BC
---
Show more
Monday

08:00AM - 04:30PM

Tuesday

08:00AM - 04:30PM

Wednesday

08:00AM - 04:30PM

Thursday

08:00AM - 04:30PM

Friday

08:00AM - 04:30PM

Sat, Sun

Closed