Company Description
Located in British Columbia, Canada, and Washington State, United States, Nickel Bros can help you move a house, relocate buildings or do the heavy lifting of your industrial project.
Reviews and Recommendations
(1)
Powered by VILocal
Please help us to connect users with the best local businesses by reviewing Nickel Bros House Moving Ltd
Numnumlobster
on Facebook
02 Nov 2016
If anyone knows anything about moving buildings can you check in here? I'm looking at moving a two story masonry structure a couple hundred feet. I can't find a single mover in my community to even contact here, with most being several hours away. A time will come to involve those guys, but I'm in preliminary planning stages now and just looking for a vague idea of what this can cost, what large issues can come up, etc? If any one has done this I'd love to hear about your experience. If by some miracle one of you work for a company that does this or can recommend someone who services Cincinnati please feel free to contact me directly. Thanks.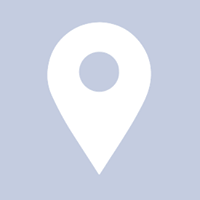 Nickel Bros House Moving Ltd
Address:

Sidney, BC

Phone:

(250) 656-2237
Other Locations
Address:
Campbell River, BC
Phone:
(250) 286-6141
---
Address:
Courtenay, BC
Phone:
(250) 338-0990